Food Donations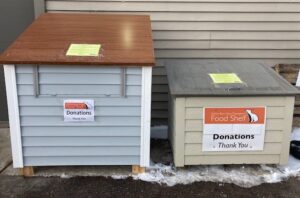 Please place all non-perishable food donations in the Donation Bins in our parking lot. Please bring these items Monday through Friday and help us maintain food safety by leaving items only in the bins with the lids shut. Items left on the ground, outside of the bins, or left with the bins open, as well as any perishable items in the bins, will be thrown out due to food safety concerns.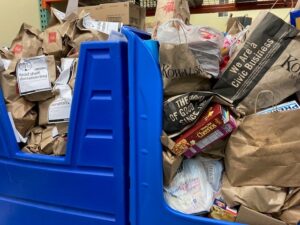 For perishable items (bakery, bread, refrigerated food, produce, etc.), donations over 100 pounds, and if you need a donation receipt, please call 651-407-5311 to make a drop-off appointment. 
Check out our current "Most Wanted Food Shelf Items" to see the types of food we currently need!
Sponsor a Food Drive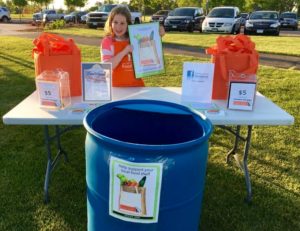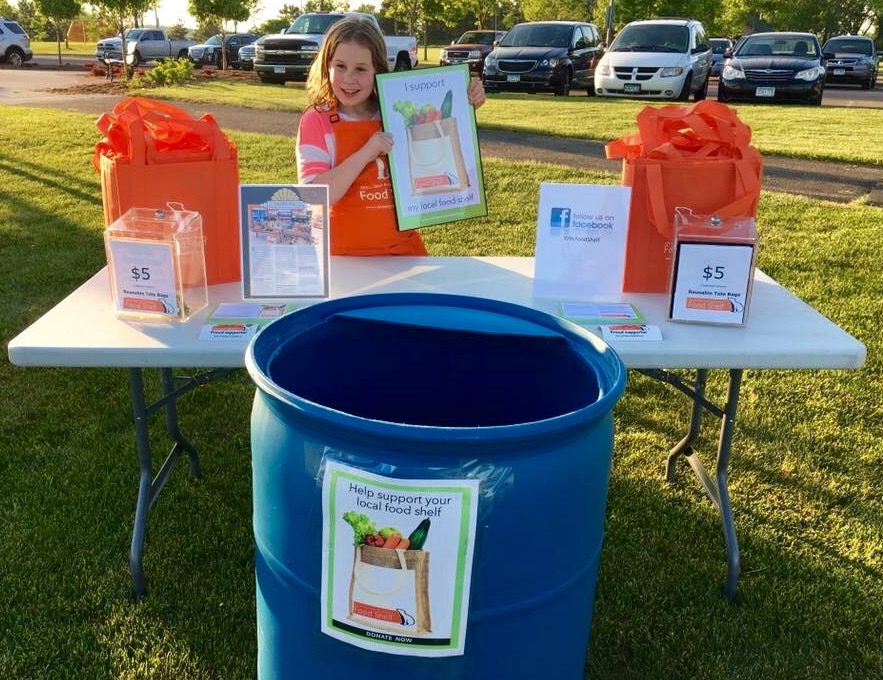 A fun way to help your neighbors in need is to sponsor a food drive for the White Bear Area Food Shelf.  Whether it's with your neighbors, customers, school, church or the community at large, a food drive can greatly help us replenish our shelves and continue to meet the growing demand for food assistance in the community.
Helpful Hints  
Call the Food Shelf to register your event at (651) 407-5310 x223 or email info@whitebearfoodshelf.org.
Decide a theme and specific items – for example, Spices, Gluten-Free items, Baking ingredients, Cooking Oil, KID Pack Items, etc.  (For ideas, check out our 'Most Wanted' List)
Set a goal and keep participants updated on progress.
Food Drive Kit