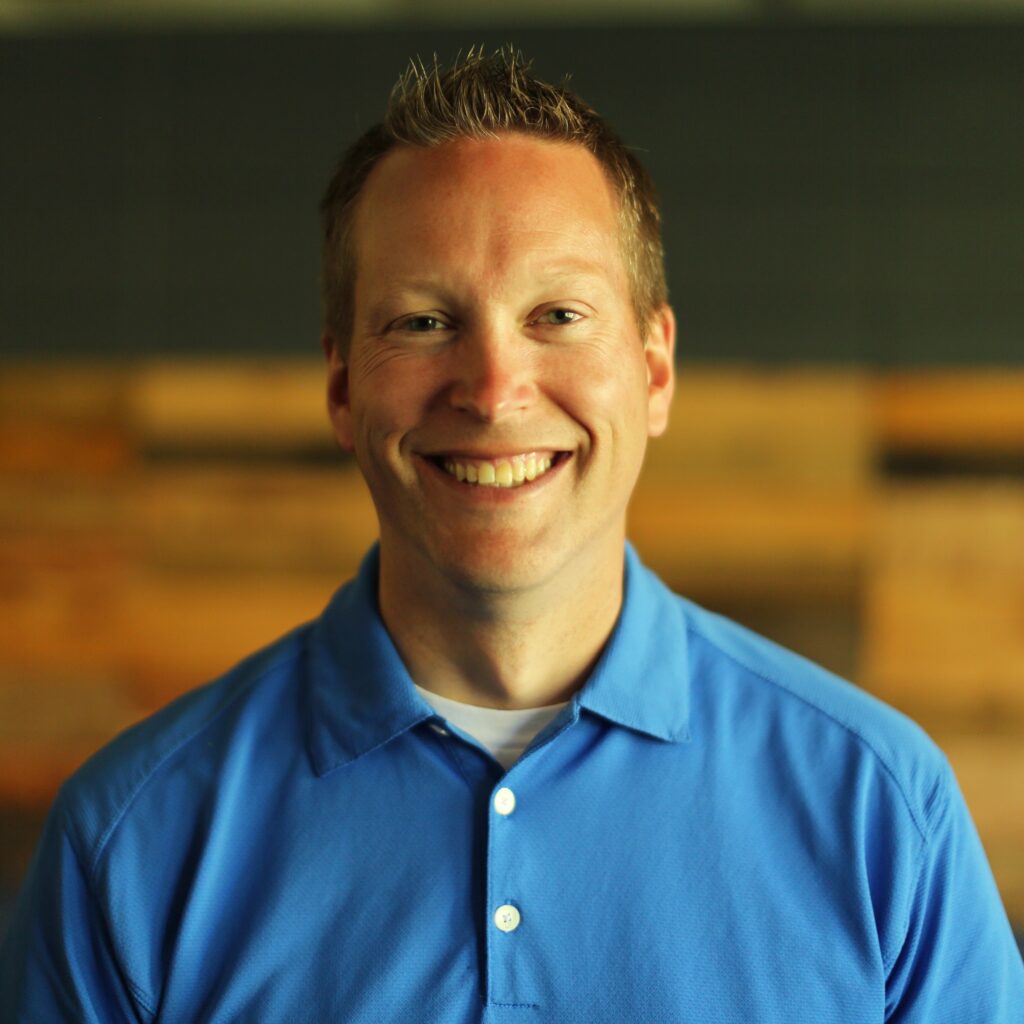 The White Bear Area Emergency Food Shelf Board of Directors recently hired Perry Petersen to the position of Executive Director. In this role, Petersen will be responsible for driving the strategic plan of the organization and development efforts while simultaneously overseeing the day-to-day operations of this critical resource for families in our community who are experiencing food insecurity. Petersen's first day at the food shelf will be Monday, August 12.
"We are very pleased to have found someone with such great integrity and humility to lead the organization. Perry brings a wealth of knowledge and experience in strategic planning, people management, building relationships with a wide variety of local nonprofits and people in need, and managing resources wisely. Perry also possesses a real energy and passion for serving people." said Scott McCune, Chair of the Board, White Bear Area Emergency Food Shelf.
Petersen comes to the food shelf with two decades of leadership experience and established networks in the White Bear Lake community. For twenty years Petersen has been at Community of Grace Church in White Bear Lake where he most recently served as Service and Missions Director. For nine years he has led multiple service opportunities both locally and internationally and also served as the church's liaison to the White Bear Area Emergency Food Shelf by coordinating member involvement in volunteer and fundraising opportunities at the food shelf including the Monthly Markets, Mobile Markets, Bonus Saturday, Give-A-Gobble, Bearly Open, and Stamp Out Hunger. Additionally, for the last two years Petersen represented Community of Grace on the food shelf's board of directors. Prior to his current role at Community of Grace, Petersen was Student Ministries Director for 11 years where he oversaw youth ministry and outreach programs.
 "I'm passionate about care for the hungry and vulnerable in the White Bear Area. It is a privilege to have volunteered many years at the food shelf and an honor to serve as a board member the past two years," said Petersen. "I am excited about the opportunity to lead the food shelf in continuing to provide food and support to our neighbors in need for years to come."
Petersen has a Bachelor of Arts in Religion/Youth Ministry from Wartburg College in Waverly, IA. After graduating he spent one year on the youth ministry team at Okoboji Lutheran Bible Camp before relocating to MN to join Community of Grace (formerly First Lutheran). Petersen resides in North St. Paul with his wife Linsey and his three sons, Carson (14), Caleb (11), Bennett (10). Petersen enjoys running, coaching and watching his sons' sports teams, and his service work in Haiti.
Petersen is replacing Andréa Kish-Bailey who recently vacated the Executive Director position after serving in the role for four years. Kish-Bailey is now the Vice President of Advancement at HOPE 4 Youth in Anoka, MN.