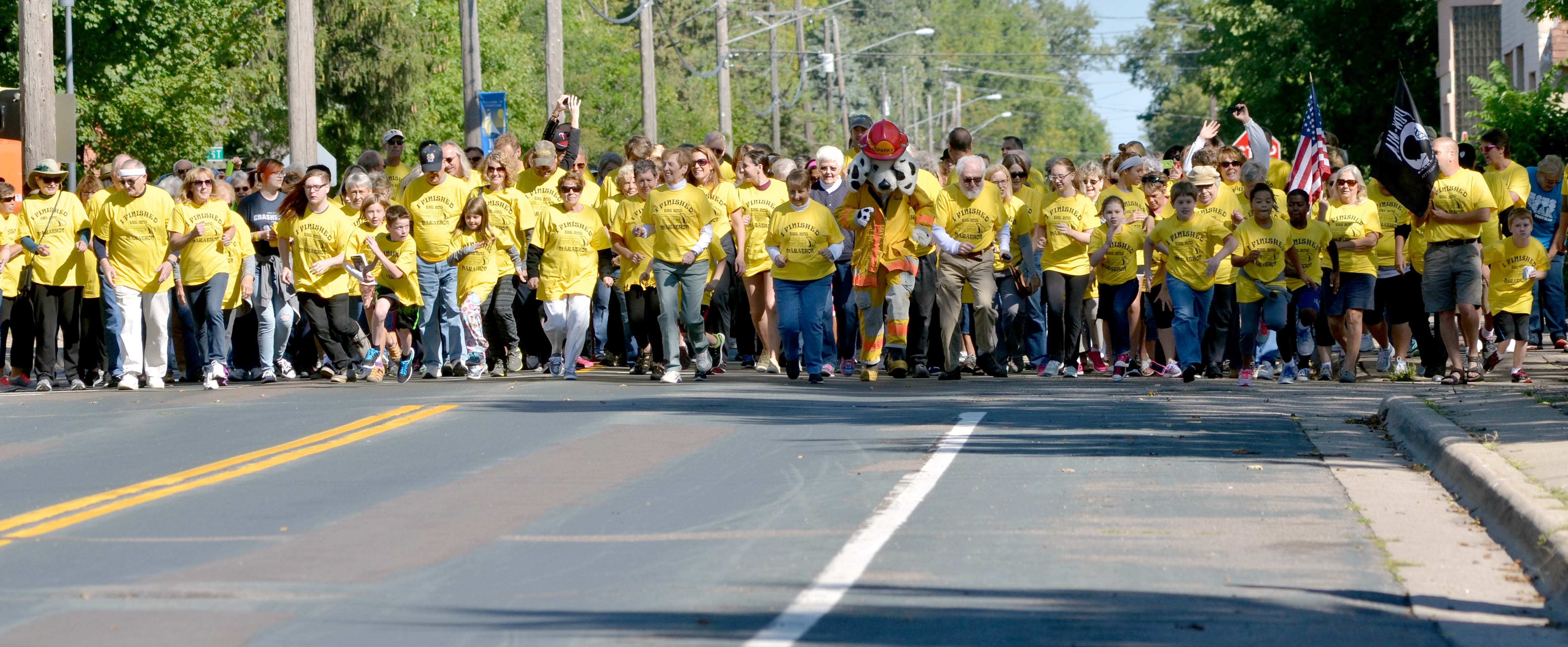 It's time to start training for the 5th annual White Bear Lake Shortest Marathon. Your participation will give you the privilege to impress your friends, to take it off your bucket list, and to help a neighbor in need. In the past four years, we have raised over $36,000 for the food shelf, and we want to give them more!
Your $35 tax deductible donation includes two White Castle burgers from Mueller Mortuary for a carbo load before the race, a bottle of water half way down the block, so no one gets dehydrated, AND in celebration of completing the Food Shelf Marathon, Caribou Coffee and donut holes are at the finish line.
The first 300 participants to register will be guaranteed a "I FINISHED THE FOOD SHELF MARATHON" t-shirt.
Join us the evening before (9/23) at the White Bear Area Emergency Food Shelf between 4-6 pm for a fun T-Shirt Pick Up Party. Festivities will include an opportunity to pick up your t-shirt in advance, catered goodies, a TOUR of the Food Shelf, and much, much more!
Registrations can be made online at: https://whitebearfoodshelf.giv.sh/9514
Or made in person at the White Bear Area Emergency Food Shelf at 1884 Whitaker Street WBL, MN 55110