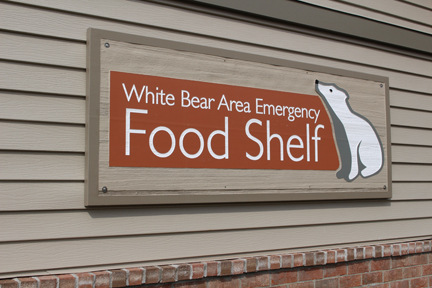 The landscape of hunger relief and basic need resources is changing and as a result, so is White Bear Area Emergency Food Shelf!
As a food relief agency, we too are in transition. Based on the growing needs in our community we are now more than just an emergency Food Shelf. We provide fresh produce, meat, eggs, milk, bakery, and non-perishable items on a weekly and monthly basis to individuals and families who need support. Additionally, we provide support to our clients by helping to connect them to other basic needs and hunger relief resources.
You can make a difference with your donations or volunteer time!
Check out the video from BearPower Family Fun Night click here!
Click HERE for a printable list of our most requested items
For our most current 990 Tax Form click here